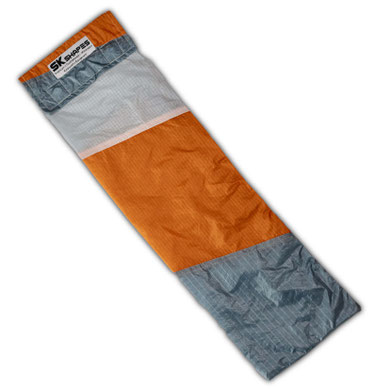 The devil is in the detail, and when it comes to SK products, we take absolute pride and pleasure in striving for both innovation and sustainable practice in every possible way. That is why we have so enjoyed the development of our 2021 bar bags, which tick all the boxes when it comes to function, form and sustainability.
These bags are designed specifically for each bar size in our collection, each batch of bags unique in colour and material to the paragliding wing from which they are made. The production itself derived from a social project in Switzerland centred on reusing paragliding material that is no longer fit for purpose; here we have an opportunity to give said material a second life.


We're stoked on this project because the act of up cycling materials could have a huge impact on the kiteboarding industry, in which the turnover of equipment can be very quick and materialistic. All too often, equipment turnover is based on the consumer's desire for the latest product on the market, creating a wasteful culture within the sport. By encouraging and showcasing up cycling in this way, we hope to represent some change in the cultural habits of the producers, thereby encouraging change in the collective behaviour and mindset of the consumer. 
While these subtle acts of sustainable practice aren't going to solve the climate crisis, it is nevertheless important for SK to do what we can in order to encourage change across the industry within which we work. Eliminating waste and circulating resources is the concept we are trying to incorporate into our practice, and this is a small step in the right direction.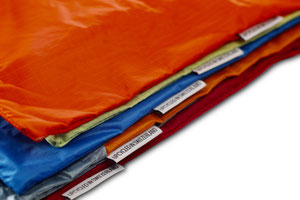 On a practical level, our bar bags now feature a new magnetic closing system, which drastically improves product efficacy when it inevitably comes into contact with sand, dirt or snow, three elements which can spell disaster for any velcro or zip based bag. The magnets also allow the product to stay safely stowed while you shred, conveniently stuck to your car or any magnetic metal parts so it doesn't get lost or fly away in the breeze. Furthermore, the bag is super light, so kiters travelling round the world can perfectly address the balance between weight saving and protecting their gear.